Welcome to Prague
It is our great pleasure to invite you to the 5th International Symposium on the Synthesis and Application of Curved Organic π-Molecules and Materials - CURO-π5, which will be held from 19 to 21 July 2023 in Prague, Czech Republic.

The aim of this symposium series is to reflect the latest developments in the vibrant field of non- planar π-systems, which are attracting more and more attention from a diverse audience. Held every two years in a very friendly and informal atmosphere, these international symposiums also serve as a platform to spontaneously connect participants and initiate fruitful cooperation across frontiers. The main topic is non-planar molecular π-systems and materials covering their synthesis, properties and applications in chemistry, physics, biology and technology, whether studied experimentally or theoretically.

The CURO-π symposium series was established in 2014 by Professors Shigeru Yamago, Graham Bodwell and Hiroyuki Isobe. The first meeting, CURO-π1, was held in Kyoto, Japan (2014), then CURO-π2 was organised by Professor Ramesh Jasti in Eugene, OR, USA (2016), CURO-π3 by Professor Harry Anderson in Oxford, UK (2018), and CURO-π4 by Professor Liangbing Gan in Beijing, China (2022). In 2023 Prague will take up the baton in hosting this relatively new series of international and multidisciplinary symposia. We can promise that the high scientific level of the meeting will be combined with typical local hospitality, and everything will be framed by the beauty of Prague and its touristic attractiveness.

We believe that CURO-π5 symposium will attract your attention and your participation will underline the highest scientific quality of the symposium by presenting proudly your latest achievements. We look forward to meeting you at CURO-π5 in Prague in 2023.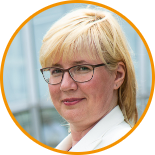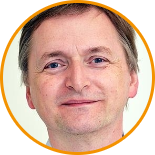 Institute of Organic Chemistry and Biochemistry
of the Czech Academy of Sciences (IOCB Prague), Czech Republic
Online Registration Form
News
Winning prizes for the best student poster are Ka Man Cheung (The Chinese University of Hong Kong People's Republic of China) and Viktor Pedersen (University of Copenhagen, Denmark).
Photo Gallery added
Short Programme added
Detailed Programme added
We are proud to announce that
Colin Nuckolls will deliver the IOCB Keynote Lecture and
Ron Naaman Organic Materials Keynote Lecture
Two prizes for the best student posters will be sponsored by Thieme Publishing House.
List of speakers added
Housing is open
Deadlines
January 2023
On-line registration open.
by 1 May 2023
Short Communication abstract submission
by 3 May 2023
Notification of Short Communication acceptance
by 15 May 2023
Early registration payment
by 15 June 2023
Poster abstract submission